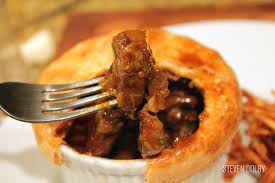 Guiness and Kilkenny on tap, a special St. Patrick's day menu (attached) and Irish music live in the evening. What more could you want? That's right … a great afternoon of Trivia hosted by Rotary (see the flyer) that is sure you get you warmed up for the evening frivolity.
Made an official Christian feast day in the early 17th century, St Patrick's day is observed by the Catholic Church, Anglican Communion (in particular the Church of Ireland), the Easter Orthodox Church, the Lutheran Church and, of course, that famous East Maitland institution known simply as The Old Victoria! The day commemorates Saint Patrick and the arrival of Christianity in Ireland. Today it is celebrated in more countries than any other national festival so it is only fitting that The Old Victoria ensures the day is filled with fun and festivities.
So kick back, enjoy the food, soak up some atmosphere, make great merriment and let the Guiness and Kilkenny take you to where the leprechauns make their mischief.
St Patricks day special
3 courses $65
Entrée
Black Pudding – with a Poached Egg, Pickled Cabbage on Toasted sourdough and Aioli
Mains
Guinness Pie – Beef Shoulder and Potato Pie Slow Cooked in Guinness with Mushy Peas
Dessert
Apple Shortcake – with Vanilla Bean Ice Cream, Berries and House Made Custard